Our global data coverage
• June 2023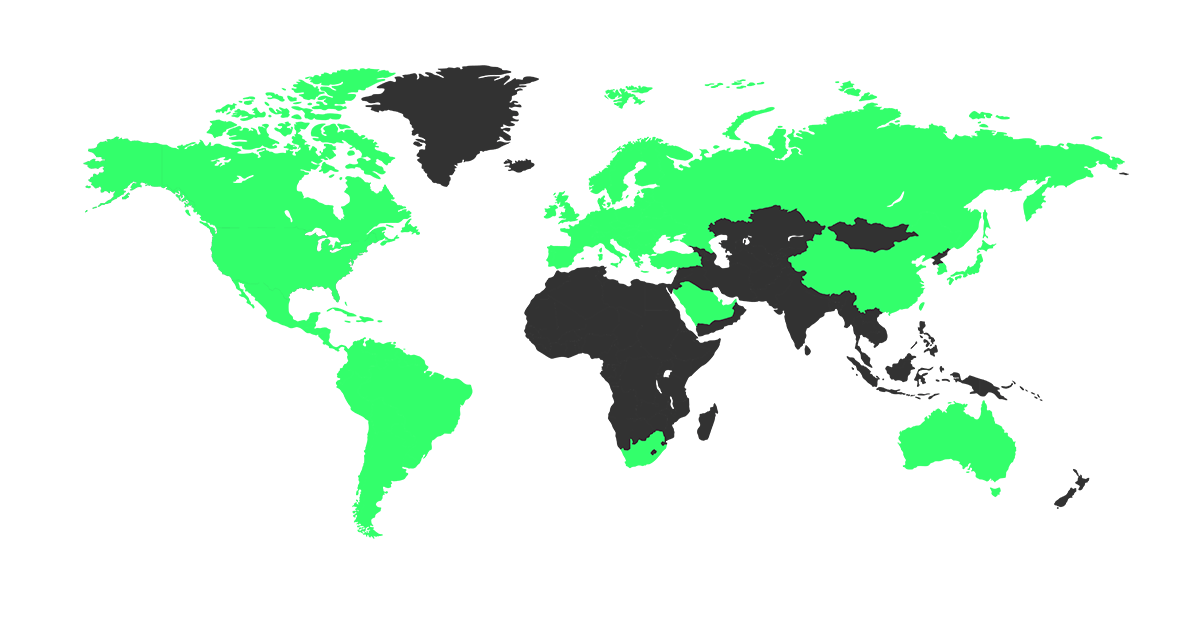 Thanks to our technology, we can collect performance data on a global scale, enabling you to identify and benchmark players from leagues and competitions all over the world.
FOOTBALL
We cover more than 75 domestic leagues and regional tournaments around the world - including in Europe, North, Central and South America, Asia, Africa, the Middle East and Australia.
For many of these competitions we have data covering multiple seasons, going back as far as 2018/19.
We also cover a number of the premier women's leagues and tournaments in Europe and the USA.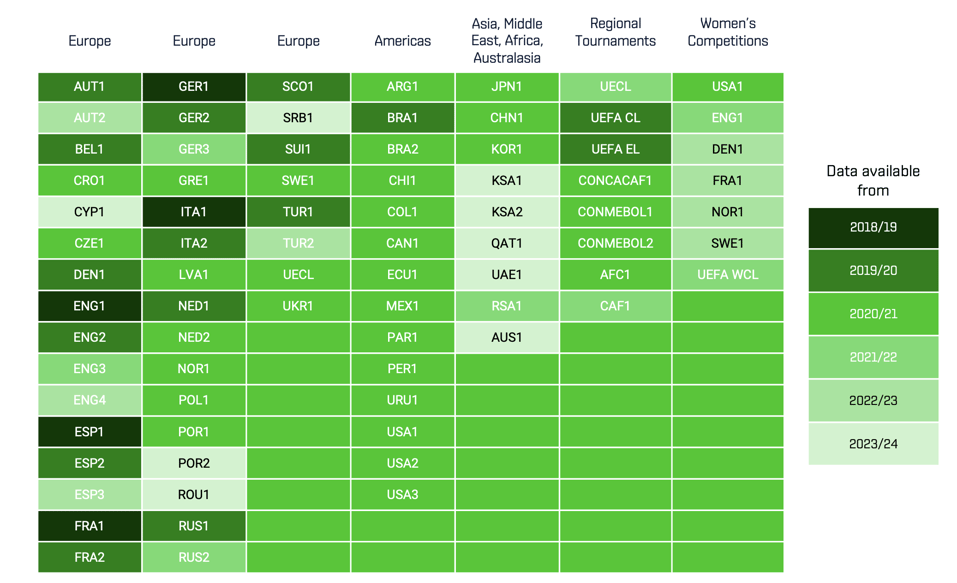 AMERICAN FOOTBALL
We can provide data on 300 NFL, FBS and FCS teams.
BASKETBALL
Tracking data from the 500 teams across the NBA, G-League, NCAA Division one and high-level international competitions.
NEW DATA REQUESTS
Our coverage is increasing all the time, and we can respond to requests for new competitions (subject to the data quality meeting our standards).

For more information or to request a full list of our data coverage, please email contact@skillcorner.com
SHARE WITH OTHERS