World Football Summit Panel Discussion
• October 2023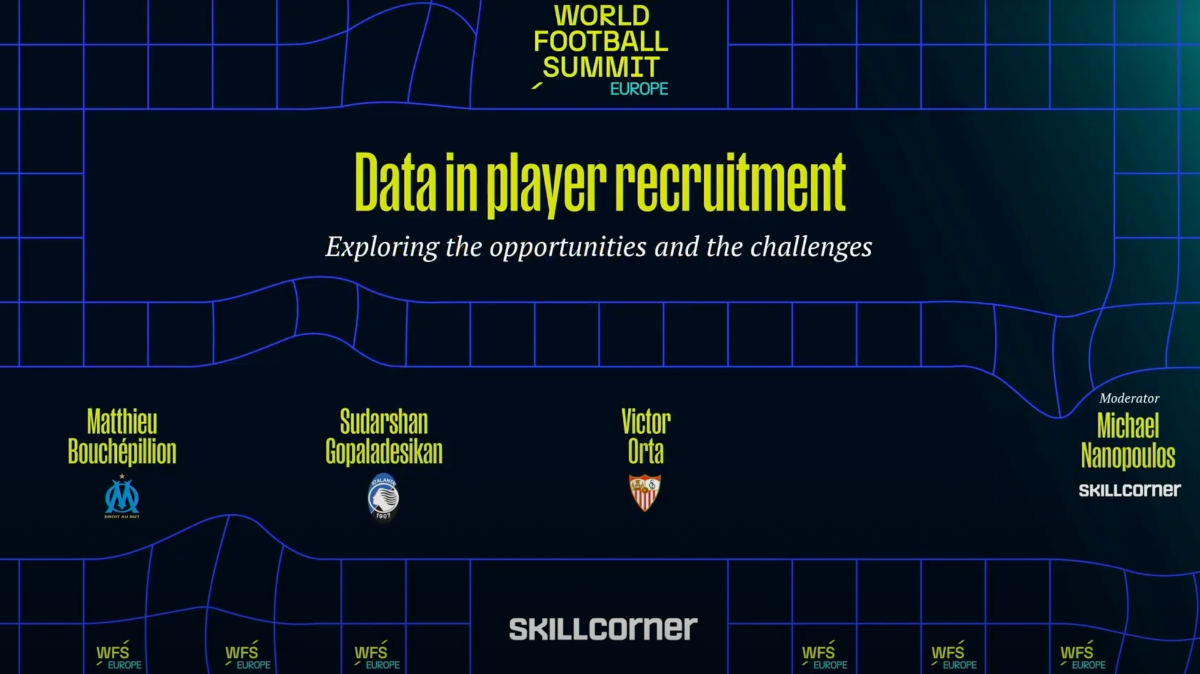 SkillCorner recently hosted a panel discussion at the World Football Summit in Sevilla.
World Football Summit Europe is one of the major events for the football industry each year.
At this year's event, SkillCorner was pleased to be an event sponsor and to host a panel discussion on the subject of:
DATA IN PLAYER RECRUITMENT: EXPLORING THE OPPORTUNITIES AND THE CHALLENGES
SkillCorner's Analysis Manager, Micheal Nanopoulos, was joined by a highly qualified panel of guests:
- Matthieu Bouchépillion: Performance Director, Olympique de Marseille
- Sudarshan Gopaladesikan: Director of Football Intelligence, Atalanta BC
- Victor Orta: Sporting Director, Sevilla FC
The group discussed the application of longitudinal data to analyse trends across competitions, and for making "Go / No Go" decisions about player recruitment.
They also looked at examples of how Game Intelligence data can be used to evaluate the potential of a player to adapt and perform in a new team or league, and how to integrate data into a club's scouting and coaching processes.
You can watch the full video here:
Click here for more on our football data products.
SHARE WITH OTHERS